Nota de Premsa de l'ANC sobre la Sentència
Resum de reaccions Internacionals de l'1O
Informes del Grup de Treball sobre Detencions Arbitràries de l'ONU instant a l'excarceració dels Presos Polítics catalans.
Conferència del Professor Klaus Jürgen Nagel
"Was hat die Katalanische Sprache mit der Unabhängigkeitsbewegung zu tun?"
Quina relació hi ha entre el Català i el moviment independentista
On: Universitat Zürich, Rämistrasse 71, Aula G204
Quan: 9 d'Octubre , a les 16:15
Conferència del President Puigdemont
En el marc del festival ENDORFINE, el President Puigdemont farà una xerrada sobre la identitat catalana.
On: Lugano
Quan: 14 de Setembre , a les 14:30
Celebrem la Diada!
Vine a celebrar la Diada amb nosaltres!
On: Waisenhausplatz, Berna 
Quan: 31 d'Agost , a les 15:00

D'après eux ils représentent 56% de la population catalane
Ils n'ont aucune mairie
À gauche leur rassemblement
À droite les Marches pour la liberté d'y a qq jours
Ils mentent et ils le savent
#SpainIsAFascistState
#StandUpForCatalonia https://t.co/SEvFZIEFEB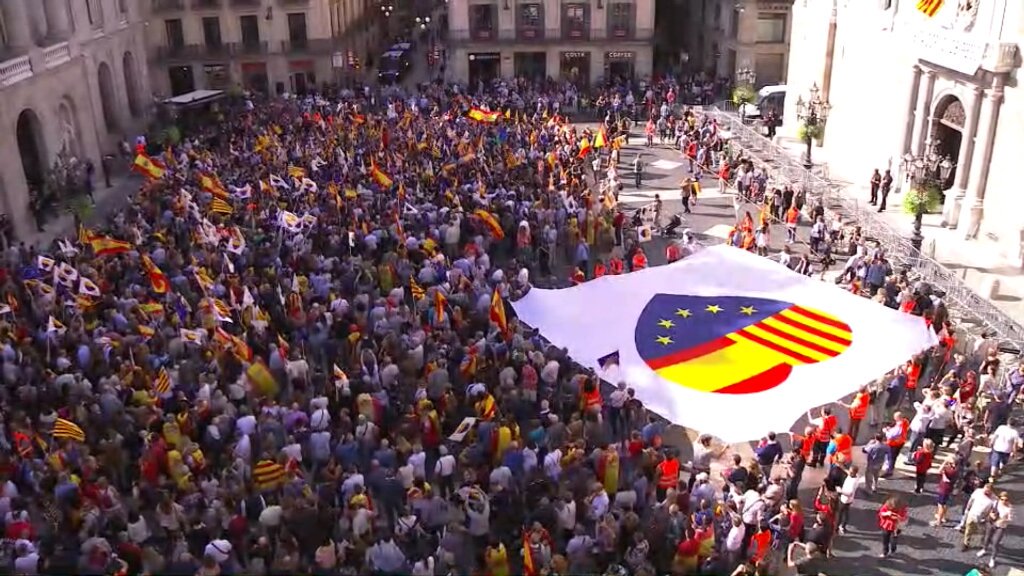 Les Marxes per la Llibertat
SPAIN DOSSIERS The Catalan National Assembly (ANC), Swiss branch, is pleased to share with you current press articles that could help understand today's political situation in Spain. APRIL 30th, 2018 The anti-democratic behavior of Spain's judicial system...
CONCLUSIONS ON THE CONSTITUTIONALITY AND VIOLATION OF FUNDAMENTAL HUMAN RIGHTS OF MEASURES APPLIED IN CATALONIA BY THE SPANISH GOVERNMENT, PURSUANT TO ARTICLE 155 OF THE SPANISH CONSTITUTION (hereafter SC) EVENT HELD AT THE BAR ASSOCIATION OF BARCELONA,...